MASTERCLASS FOR DIVERSITY PROJECT PATHWAY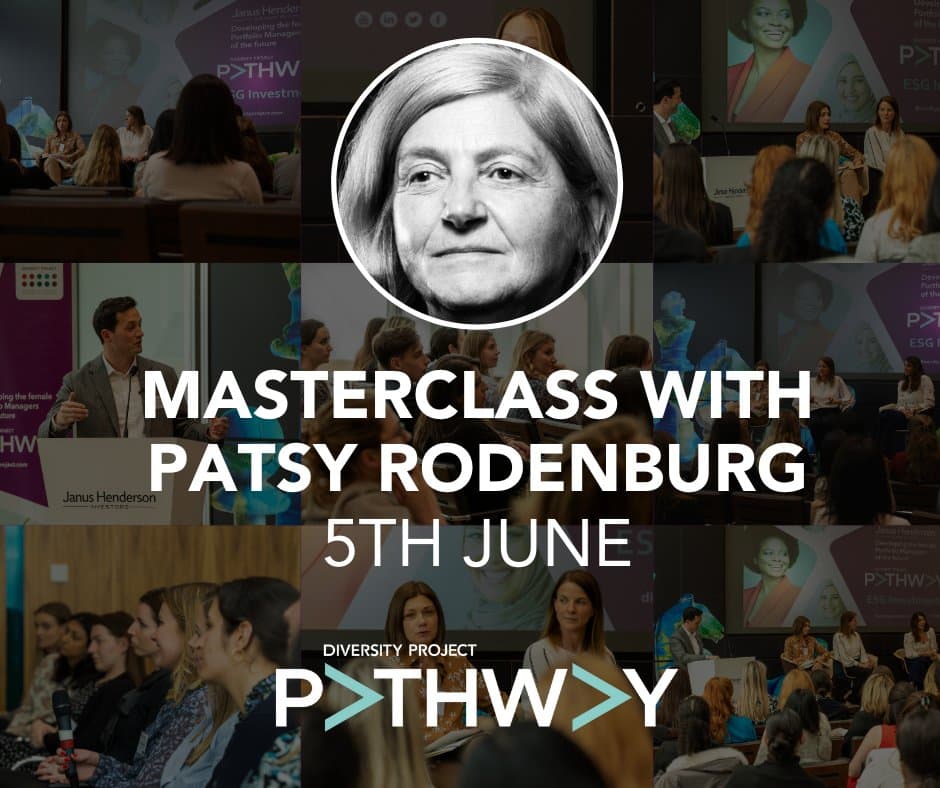 On 5 June Patsy will be delivering a keynote speech at the Diversity Project's DP Pathway event in London.
The Pathway aims to double the number of UK Women Fund Managers in just 3 years. In the UK, 193 women fund managers make up around 12% of the sector's workers. In January of 2023, the Project launched a world first career development programme to develop the female fund managers of the future- created by the industry for the industry.
The Curriculum for DP Pathway has been created by a team of industry leaders and is divided into five areas: technical skills, behavioural skills, how to be a good investor, career activism and paying it forward. It is delivered through a variety of formats. Find out more here.