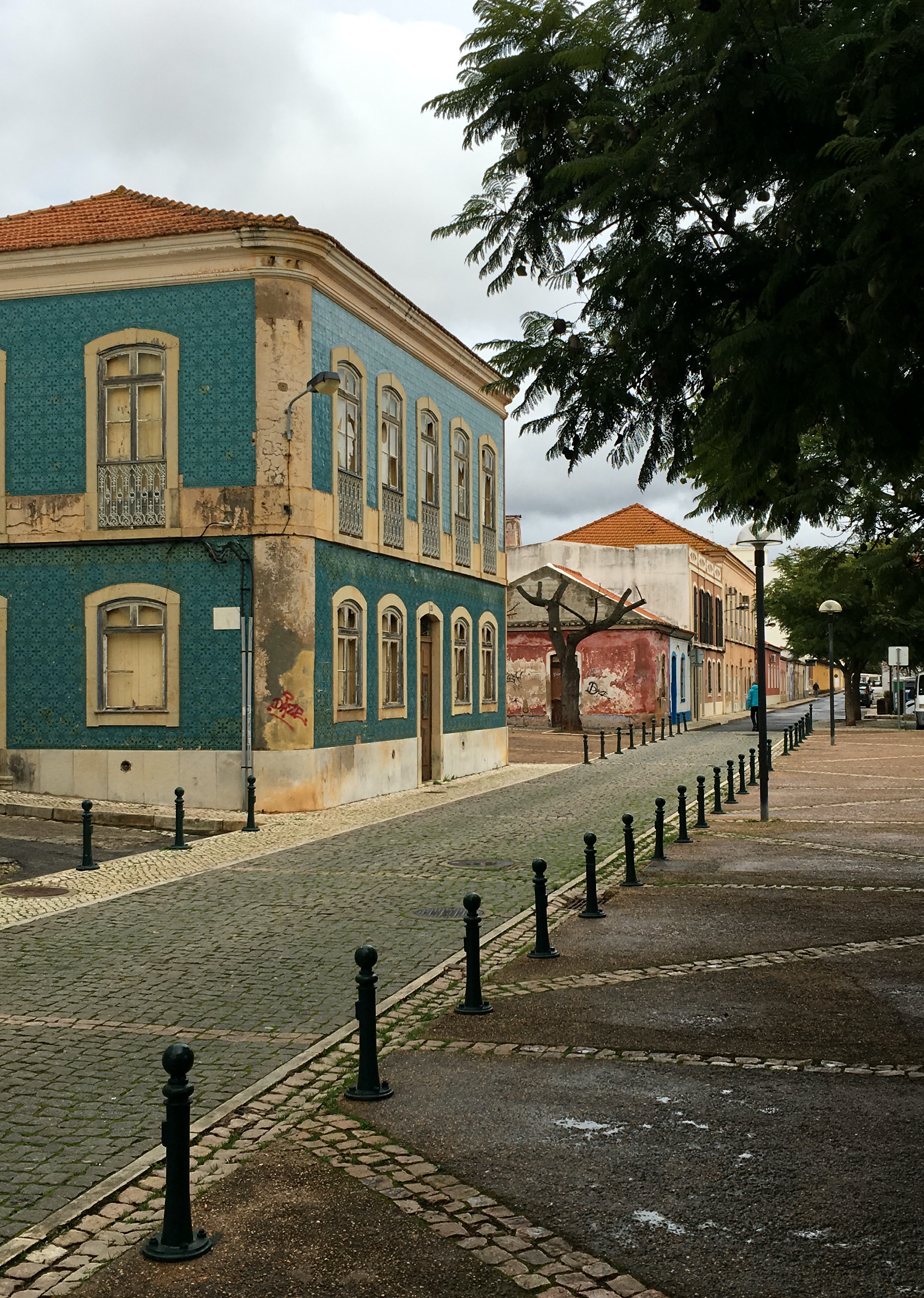 Silves in Portugal, has a special place in Patsy's heart and is one of her favourite places to teach. Patsy facilitates workshops on Presence, Voice and Impact and has been returning to Portugal for many years, coaching artists alongside individuals from corporate backgrounds. The workshops are held in the grounds of a traditional Portuguese farmhouse offering tranquillity and space to work.

The nearest International airport is Faro which is 62 Kms from the town of Silves. Workshops with Patsy are held in the centre of the town, overlooking the castle, with a number of hotels and guest houses in the town providing accommodation close by.

Workshops are delivered in levels.

Join mailing list to receive further updates on upcoming workshops in Portugal

Stay connected
---
Level 1: Presence, Impact and Voice
DATES
14th - 16th August
(places are limited per workshop)

To express interest in participating in Level 1: Presence, Impact and Voice in Portugal, click here
FEE
£1,000 + VAT (20%), this includes workshop participation and lunch each day but not the cost of participant travel and accommodation)
LOCATION
Silves, Portugal (closest airport is Faro, Portugal)
ABOUT THE WORKSHOP
In this 3-day workshop, participants will investigate and develop greater "Presence" through a technical process of greater self-awareness.

Patsy Rodenburg will reveal the concept of the three circles of energy and how all human energy moves:
First Circle – the circle of self and withdrawal.
Second Circle – the energy of connecting where your energy is focused and where you react and communicate best.
Third Circle – the circle where all your energy is outward, nonspecific and not targeted.
Practical exercises that employ the body, breath and voice will show participants how to improve communication and presentation skills as well as understanding how best to engage with others:
Body - we will look at how you create a naturally placed and connected body so that your energy moves through you with ease and authenticity.
Breathing – correct breathing is crucial to both communication and leadership. Patsy will explore how breathing in a natural way will ensure you are both present and powerful.
Voice, clarity and delivery - In this workshop we look at the importance of speaking with a natural voice which is direct, clear, free and connected.
Participants discover how to speak from an authentic place and how to tell a story. Individual speech work through classical texts will be explored. The structure and specificity of language is employed through Shakespeare to give participants the opportunity to master and inspire audiences through the spoken word.
---
Shakespeare's Heightened Language – Levels I - III
DATES
Future workshop dates to be announced.
(places are limited per workshop)

To express interest in participating in Shakespeare's Heightened Language – Levels I - III in Portugal, click here
FEE
£1,000 + VAT (20%), this includes workshop participation and lunch each day but not the cost of participant travel and accommodation)
LOCATION
Silves, Portugal (closest airport is Faro, Portugal)
ABOUT THE WORKSHOP
These dynamic, challenging workshops enhance vocal power and stage presence for Shakespeare veterans and novices alike.
LEVEL I
Designed to take the fear out of approaching Shakespeare, this workshop incorporates significant individual and group vocal work. The workshop culminates with one-on-one monologue work with Patsy.
LEVEL II
Through group and ensemble work, this workshop emphasizes Patsy's Second Circle exercises which help actors develop strong, authentic stage presence. Level II also continues the vocal work from Level I while diving deeper into text analysis and character development. Completion of Level I required for enrollment.
LEVEL III
For those ready to apply Patsy's work to a full length play. Level III takes the ensemble aspect of Patsy's work and culminates in a presentation of Measure for Measure. This four-day intensive focuses on ensemble, heightened text, and character development, and is for actors ready to take their work to the highest level. Completion of Levels I and II required for enrollment.