The Patsy Rodenburg Academy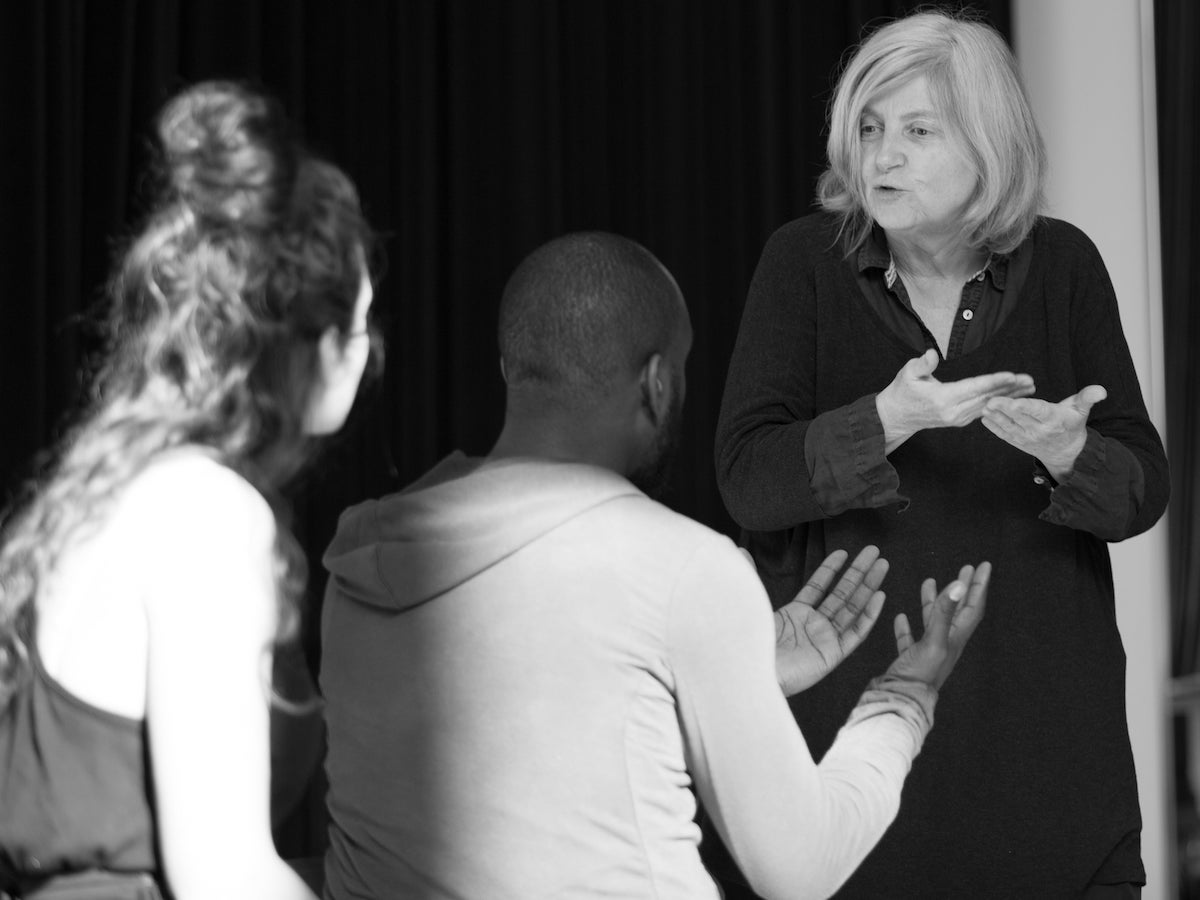 The Patsy Rodenburg Academy is a new centre dedicated to the telling of important and necessary stories, effective speaking, debate and presentation dialogue. In effect, the Leader's voice. The philosophy of the Academy is that through sharing stories we share our humanity and by being present to each other we make connection and create safe spaces. This starts with the listener being drawn into a presence with the storyteller and is further enhanced when the speaker reaches out with their voice so their words can be effortlessly heard and imagined. Through this exchange we learn from each other and experience each other's humanity. We create community and empathy and have a chance to debate and hear ideas that are challenging.
Stories are as important to us as the taming of fire or the invention of the wheel. Stories are bridges that recast our differences into the possibility of sameness. The Academy is a place for doing, not explaining. It is a place of craft and therefore embodiment. Presence, body, breath, voice and speech are physical acts that are intrinsically linked to delivering a story with impact. This is understood by singers, actors and many leaders, but the Academy is for anyone who wants to share their story or lead a group with confidence and impact. It is also about the physicality required to listen with full attention and generosity. It is about releasing our authentic voice not a cosmetic one, about releasing our magnificent, natural Presence.