Portugal Programme September 2023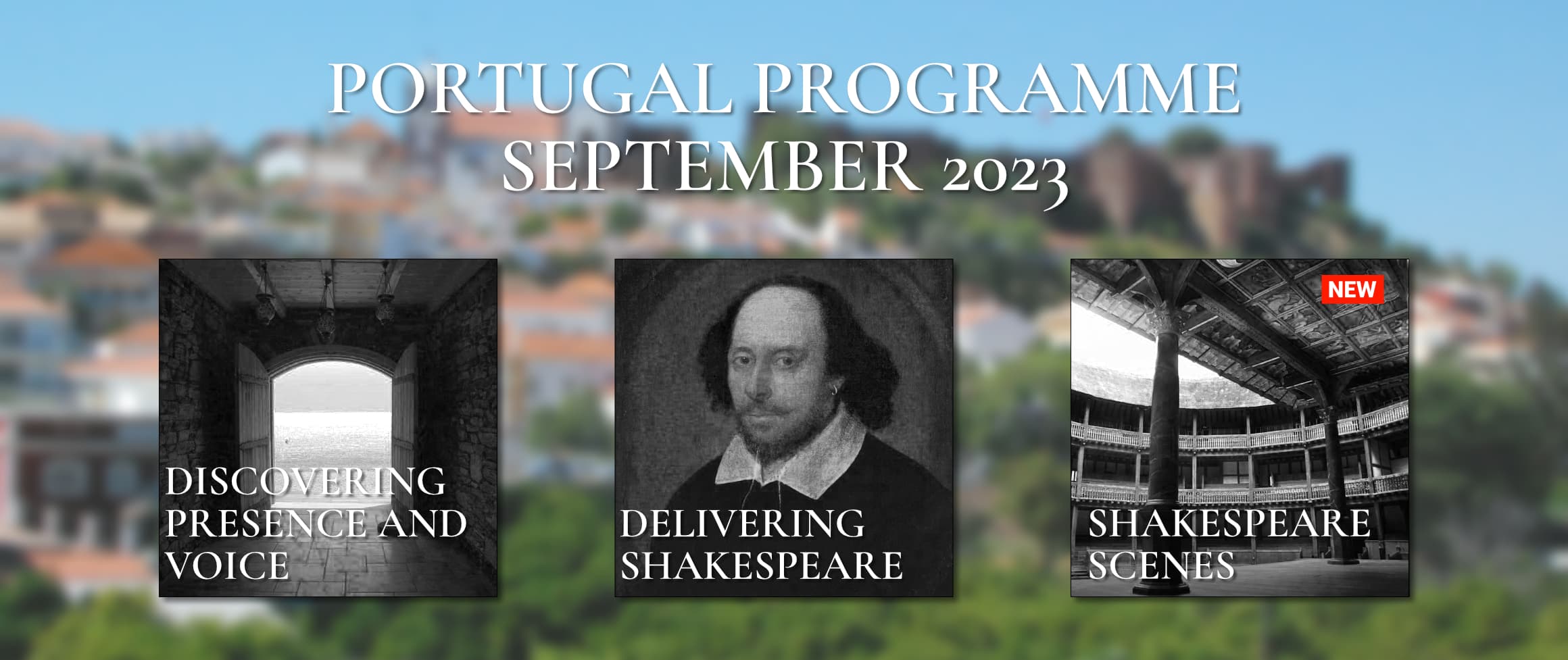 Patsy is introducing her latest workshop in this late summer programme which will take place in Portugal.
The programme will include the following workshops:
September 16-18, Discovering Presence and Voice
September 20-22 Delivering Shakespeare
September 23-26 Shakespeare Scenes
The workshops are sequential and you will need to have completed the previous workshop before progressing to the second. If you have not completed the online course Introduction to the Work please send a brief bio to info@patsyrodenburg.co.uk before making payment.
On receipt of payment your place will be confirmed and we will send detailed information about Silves and the programme to you. Patsy hopes to see you in Portugal to start the work and to enjoy some late summer sunshine.
Find all the details in the workshops page.